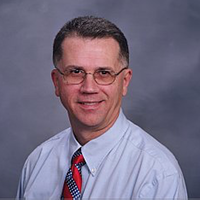 I would like to thank you for visiting our website and taking advantage of what we have to offer here.  It is a culmination of over fifty years of trials and tribulations in the business world.
It is not often in life that a person gets to do what they truly enjoy doing, but I have finally achieved that goal. The hardest part of that goal was the process you have to go through to find out what you truly enjoy. In the end, it was worth the process.
I found out that I enjoy designing. It doesn't matter what. Interior or Landscape Design. Web Design. Designing Educational Courses or Business Plans. Enjoy them all. In fact, if I had to do life over again, I think I would be a mechanical engineer. Now, those are some cool machines.
The other thing that I have always enjoyed doing is teaching.  In fact, I majored in Education in college. But when I did my student teaching, I found that I could not deal with the restrictions that the governmental education system put on teachers.  So I have satisfied the love of teaching by doing it in the business world and still teach classes today.  With the advent of the Internet, I also took advantage of my love of designing to create this website and share a little of what I have learned.  I may never know how many people I have helped, but at least I have enjoyed the process.
In the end, I have found that running a business whose goal is to improve the lives of others is really the most gratifying path to happiness. Especially when it is one that spans everything from improving health to saving money or taxes and for a few, making a few extra bucks to balance the budget. There is no greater joy than someone coming back to you and saying Thank You for telling me about what you do.
Again, I would like to thank you for visiting our website.  If you have any comments that you believe can make it a better place, please check out the Support Center and let me know what you think.  I love feedback!
Roger Pearson
President
Seagull Technologies Inc